Setting the course for successful small business climate action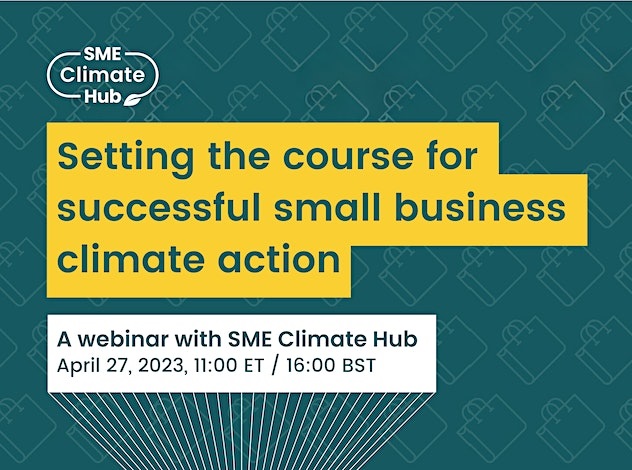 Small businesses are the backbone of local communities, providing the jobs, services and products that keep our world ticking. When taken together, they have the potential to substantially impact the global fight against climate change and create more resilience in their own businesses and communities. At the same time, they are the most impacted by climate change, and their climate action can only bolster their long term business success.
On April 27, 2023, at 11a ET / 4p BST, the SME Climate Hub invites small businesses around the world to a webinar that will help to move forward their climate action journeys. Learn about:
The tools available to help small businesses take climate action
The role of small businesses in the climate crisis – and the financial opportunities at stake in their action
The climate action journeys of small businesses, including the successes and challenges of their peers
Audience members will have the opportunity to ask questions about the initiative and hear from small businesses that have made changes to reduce their emissions. The webinar is free to attend. Please register for the event in advance – we look forward to seeing you there.
Registrants can join the webinar here: https://us02web.zoom.us/j/83422992052