SME Finance Virtual Marketplace - July Monthly Session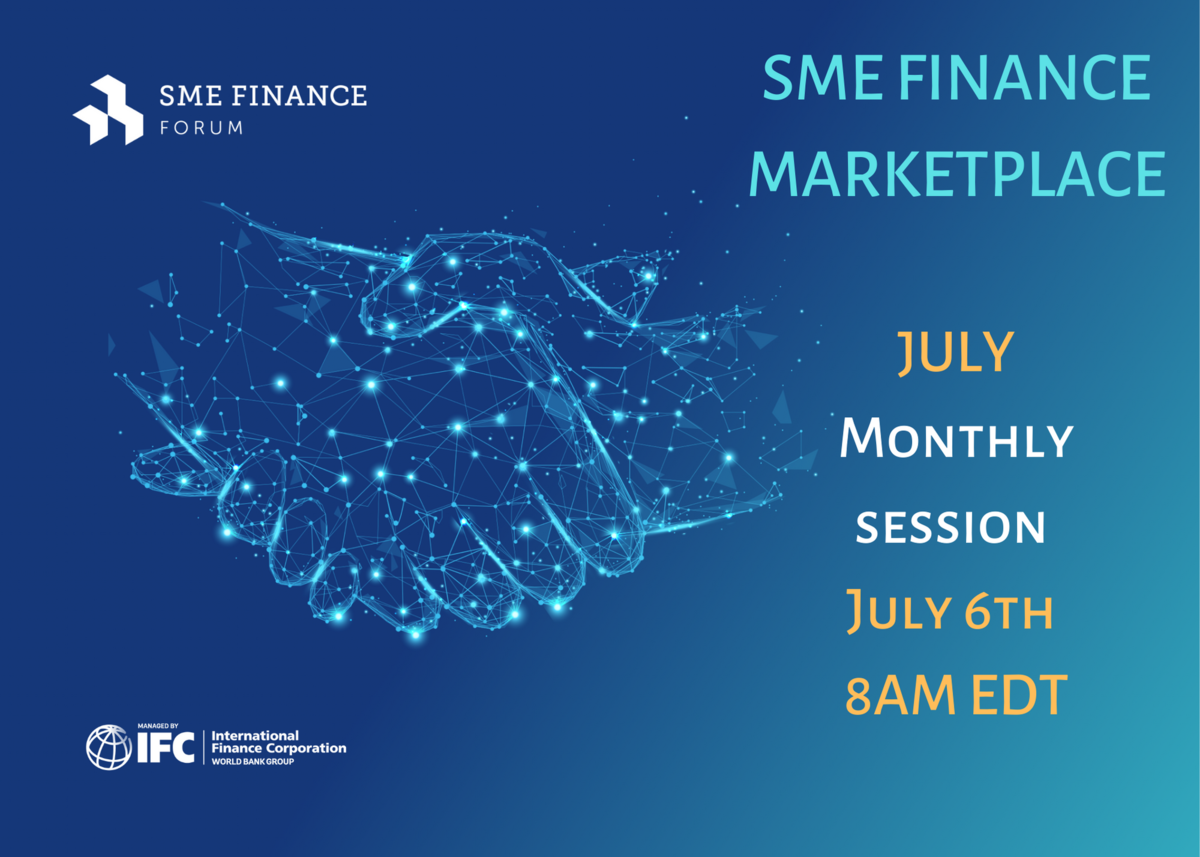 The "SME Finance Virtual Marketplace" is an online match-making platform that promotes partnership and collaboration between members of the SME Finance Forum, especially financial institutions, fintech companies and development finance institutions/ investors. The virtual Marketplace is powered by GlobalLinker, an AI powered 'Digital Ecosystem' offering SMEs a range of services to build digital presence including e-commerce. 
How does the Marketplace operate?
To participate in the marketplace, each institution must have:
An institutional profile (company profile and products/services offering)

A personal profile (individuals representing the companies)
Individuals on the Marketplace can explore products and services available (investment products, advisory services, technology solutions...etc. ) and reach out to one another to discuss potential collaboration and partnership.
To learn how to set up a company profile, a listing and an individual profile, please read the User Manual in this link.
July Marketplace Session
This live marketplace session, scheduled on Wednesday, July 6th from 8 am - 9:00 EDT, will feature a series of members, who will present their products/services.
Following the presentations, participants will have the opportunities to reach out directly to the presenting fintech to make inquiries or explore partnership opportunities based on their interests. 
Presenters
First City Monument Bank Limited
George Ogbonnaya is a vice president and the Group Head, of Business Banking at First City Monument Bank Limited.  A Fellow of the Institute of Credit Administration, a Senior Honourable Member of Chartered Institute of Bankers, and a certified coach in Game Thinking with over 23 years of experience in banking, cutting across commercial banking, credit sales, and product development, product management & electronic banking. He is responsible for the SME and Commercial banking segments of the bank's business.
In addition to having the responsibility for driving growth in commercial and SME segments, George is also responsible for developing new products/solutions and finding alternative sources of funding for SMEs. He drives the bank's strategic goals in emerging sectors including Renewable Energy, Women-In-Business, and Technology. Under his leadership, the bank has progressed to a top-rated SME financial institution winning several awards in the SME categories.
Tiago Peroba is the Head of the Department for Institutional Relations and Credit Promotion for SMEs at the Brazilian Development Bank – BNDES. He has worked at BNDES for more than 18 years, with over 10 years of experience in dealing with the Brazilian financial system, working with public and private commercial banks, regional development banks, cooperative banks, and captive banks. He is also responsible for the relationship with more than two hundred business entities, having participated as a member of business committees and representative on boards in these entities. Tiago holds a Master's in Accounting from the State University of Rio de Janeiro and a Ph.D. from the Brazilian School of Public and Business Administration. He was a professor in the postgraduate courses at Fundação Getúlio Vargas, from 2006 to 2020.
Nagla Mohamed Bahr is the Managing Director of the Credit Guarantee in Egypt (CGC-Egypt). With more than 30 years of experience in economic development, financial advisories and rating activities with a focus on emerging markets and economies in transition. Nagla has exceptional experience in MSMEs Finance, particularly in the credit guarantee field for 20 years. Her passion for MSMEs sustainable development motivated her mission to create the right ecosystem capable of facilitating their access to finance in suitable forms and with favorable conditions. With her experience in risk management and MSMEs unique characteristics, she was able to create innovative guarantee products, resulting in the boom of CGC-Egypt portfolio by more than 40x in 5 years, serving almost 160,000 MSMEs in 2022, and enabling their access to finance by USD 17 billion. Nagla is the Chairwoman of the EMGN (European-Mediterranean Guarantee Network) as well as one of the main founders of the MENA –Guarantee Network. She has B.Sc. in Economics and a Master's degree in Professional Economic Development.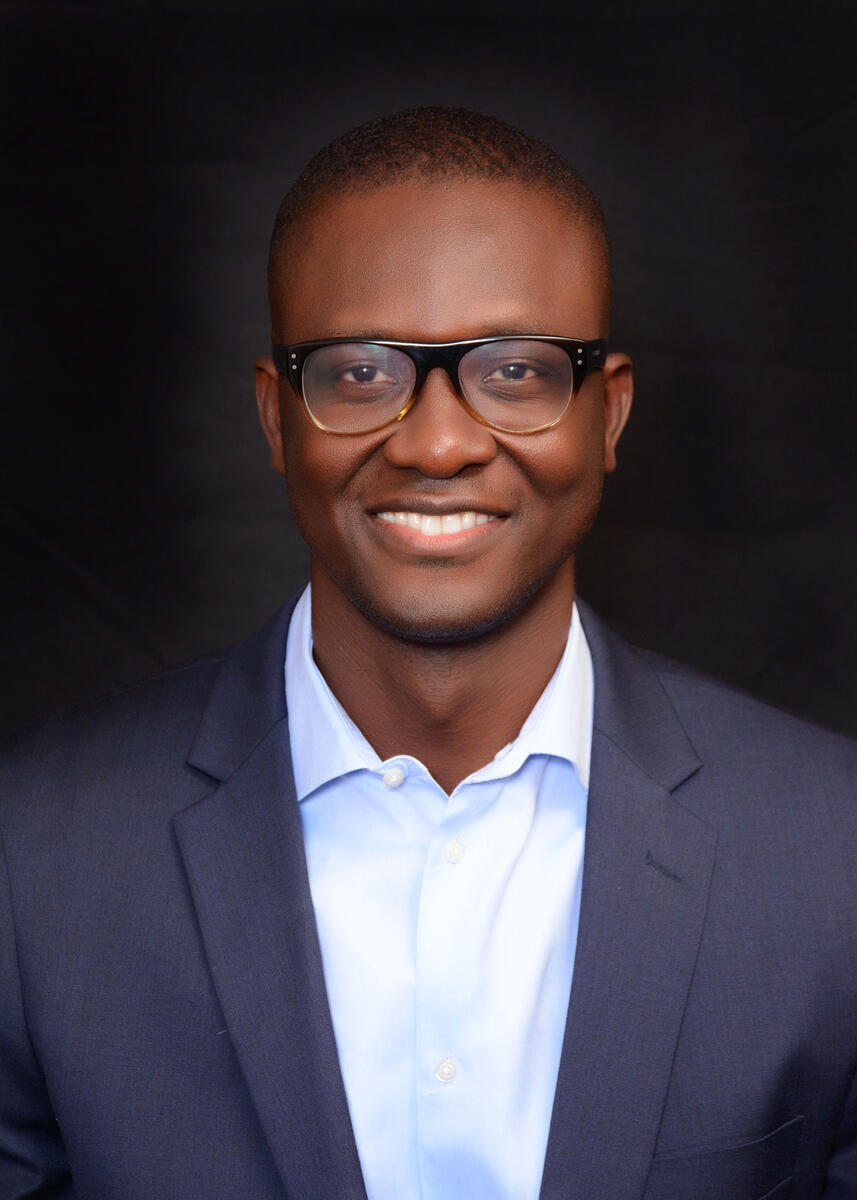 Owureku currently leads Digital Solutions for Ecobank Group Commercial Banking overseeing 33 Countries in Middle Africa. His role focuses on leveraging digital tools to provide financial access to Micro, Small and Medium Enterprises (MSMEs).  Prior to his current role, he was the Regional Head, Consumer Distribution for Ecobank Anglophone West Africa. During this role, he led the development of Xpress loan; a Digital lending product for Micro Enterprises and the financially excluded through a partnership with Ecobank, Jumo and MTN Ghana. Additionally, he Successfully managed a US$6 Million grant from Bill & Melinda Gates Foundation to support Ecobank's Mass Savings Projects in Ghana, Liberia and Nigeria. He also led digital financial services and financial inclusion initiatives in more than 15 countries in Central, East and West Africa.  He is a seasoned subject matter expert and International Speaker on Digital financial services with over 18 years of experience in the sector, with a purpose to drive financial inclusion. This led to his role as a Co-founder and Director of Financial Inclusion Forum Africa; An African-based non-profit organization contributing to global and national efforts of providing access to the financially excluded.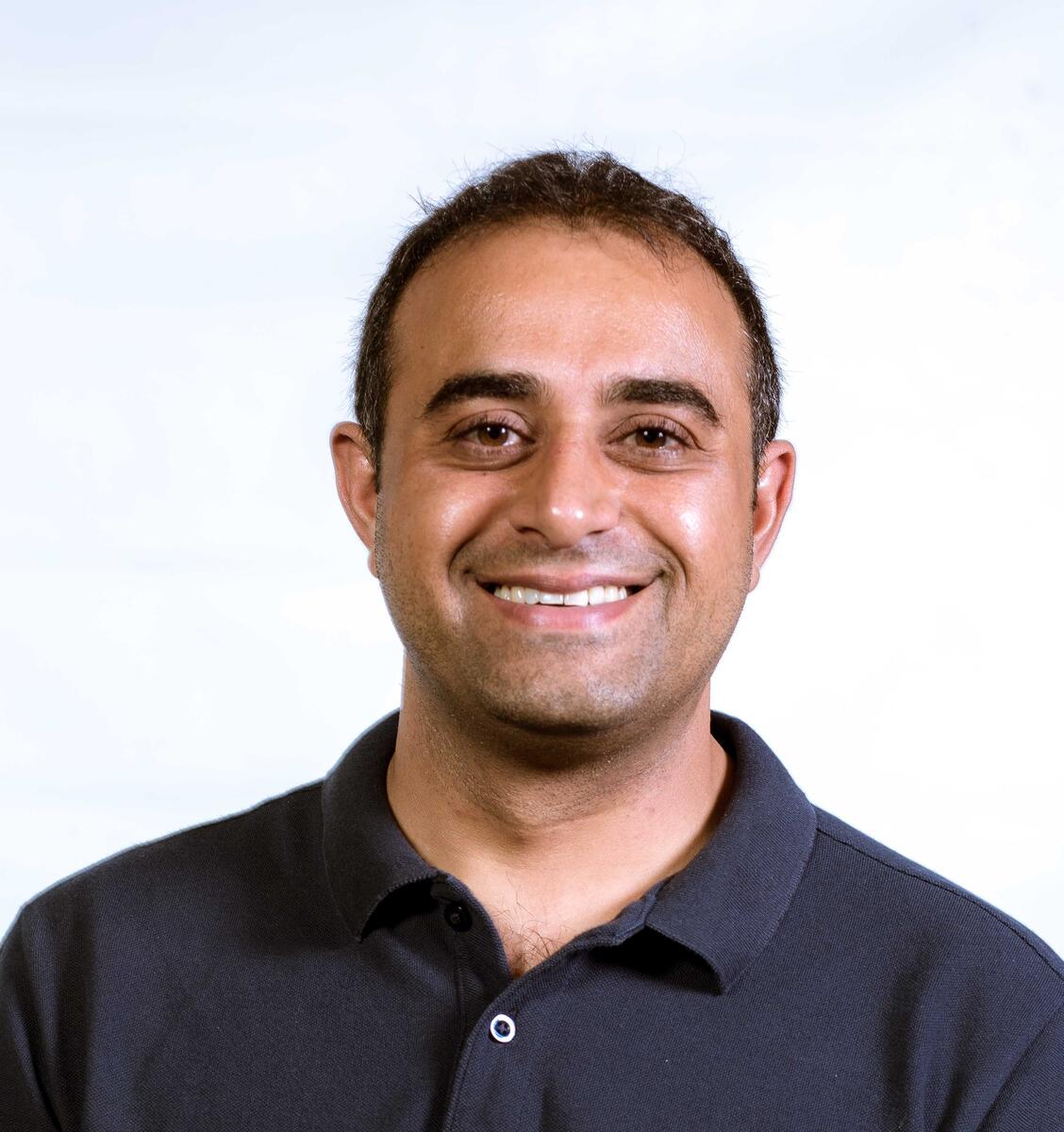 Sameer Jooma, Executive, Trader Ecosystems Lead, Standard Bank Group.  Experienced Innovation and Analytics executive with a history of working across industries and geographies for multinational corporations. He is a specialist in strategic analytics, an excellent curator of innovative technologies and has demonstrated the ability to bring innovation to life, for impact. He has a deep understanding of technology and also experience in large-scale enterprise analytics projects. He leverages this combination to deliver data-driven innovation initiatives. He is passionate about driving financial inclusion and developing start-ups on the African continent and believes that technology and ecosystem development are pivotal in enabling this.
Brett Matthew, Trader Direct Platform Lead, Standard Bank Group.  Techie, bean counter, problem solver, "get it done" guy, lover of Africa – rolled into one. I'm passionate about using technology to grow the biggest employment sector in Africa – micro & small businesses. Using my experience in building and guiding small businesses from within big corporations, it is humbling to be able to work alongside people in SBG and Nomanini to not just digitize a market, but potentially play a role in uplifting livelihoods and societies.
Other presenters from BPB and First Bank Nigeria will be announced soon!