SME Finance Virtual Marketplace - May Session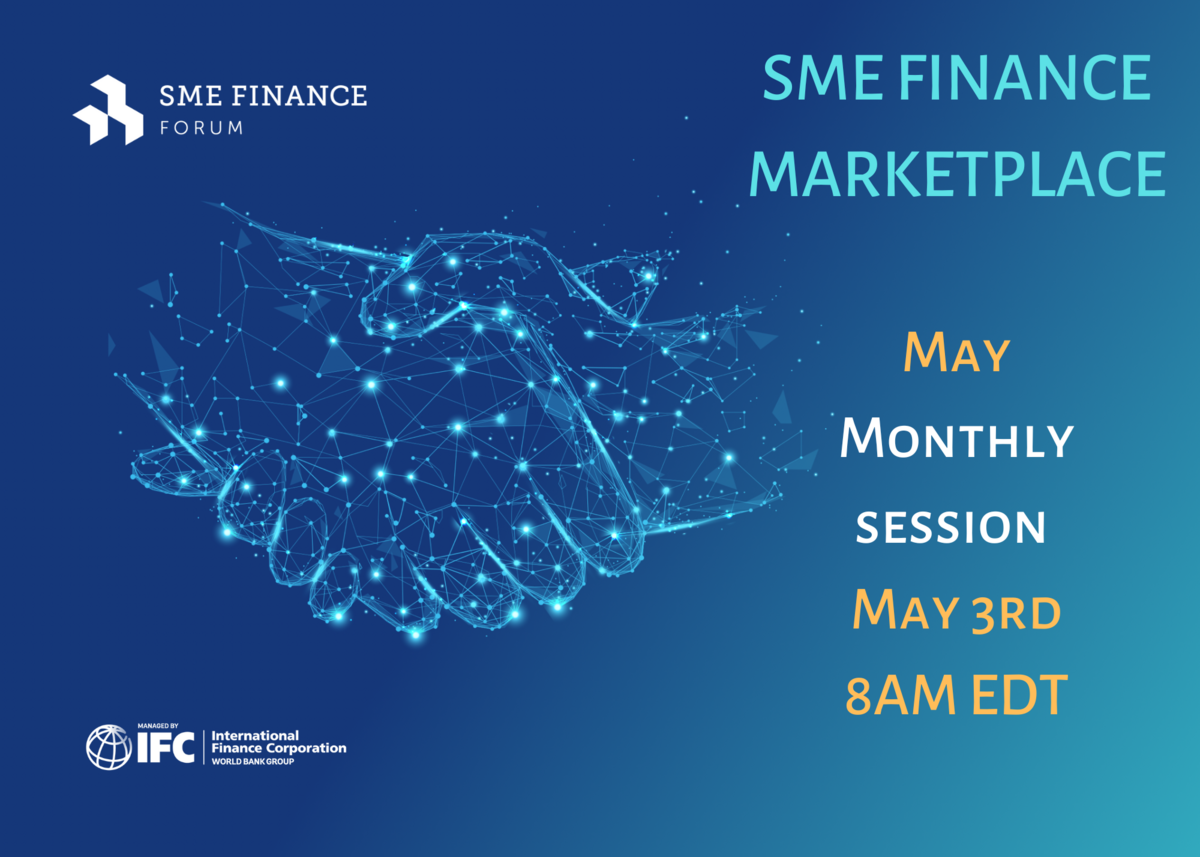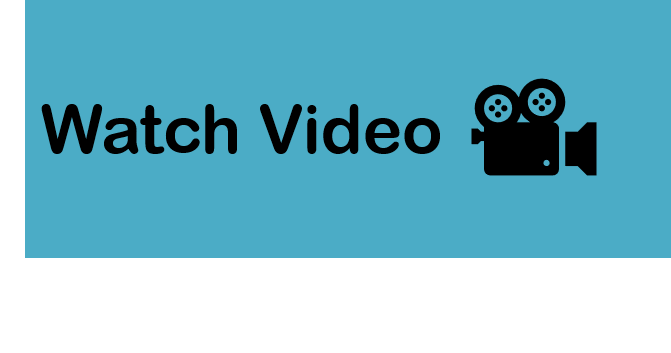 The "SME Finance Virtual Marketplace" is an online match-making platform that promotes partnership and collaboration between members of the SME Finance Forum, especially financial institutions, fintech companies and development finance institutions/ investors. The virtual Marketplace is powered by GlobalLinker, an AI powered 'Digital Ecosystem' offering SMEs a range of services to build digital presence including e-commerce. 
May Marketplace Session
This monthly marketplace session, scheduled on Wednesday, May 3rd from 8 am to 9 am EDT, will feature Leading Small Business Lenders and Finance Facilitators who will present their MSMEs Product and Services.
Following the presentations, participants can reach out directly to the presenters to make inquiries or explore partnership opportunities! 
Companies Pitching
Arara
Climate focused fintech platform delivering AI assisted sustainability solutions that enable climate change mitigation at scale.
Asset owners and investors on the platform have dynamic and persistent visibility on material risks and opportunities to assist decision making and allocation of resources most efficiently.
 
Rise and Motive Partner
Rise has a simple vision: to power a better future for SME lending. How? By helping financial institutions improve their SME credit decisioning with alternative data.
Rise is a product powered by Motive Create, the innovation arm of private equity firm Motive Partners.
 
Strands
With the mission of improving the bank-client relationship, Strands is the worldwide leading FinTech that develops solutions for financial institutions to increase customer engagement and generate new revenues through digital channels.
Their solutions combine machine learning, open banking, open finance, and artificial intelligence to create highly personalized solutions to attract, retain and engage retail and SME customers for them to reach a new concept of financial wellness.
 
Lama
Lama is an AI-powered lending exchange that increases small businesses' accessibility to bank-rated capital. Lama connects its bank partners to a wide variety of embedded lending opportunities, acting as a growth engine for their commercial lending business.
 

Banking institution licensed and headquartered in Kenya. We envision full financial inclusion where individuals and business have access to full suite of affordable and quality financial services that meet their needs.
Presenters
Charlie Robertson - Senior Product Owner - Motive Create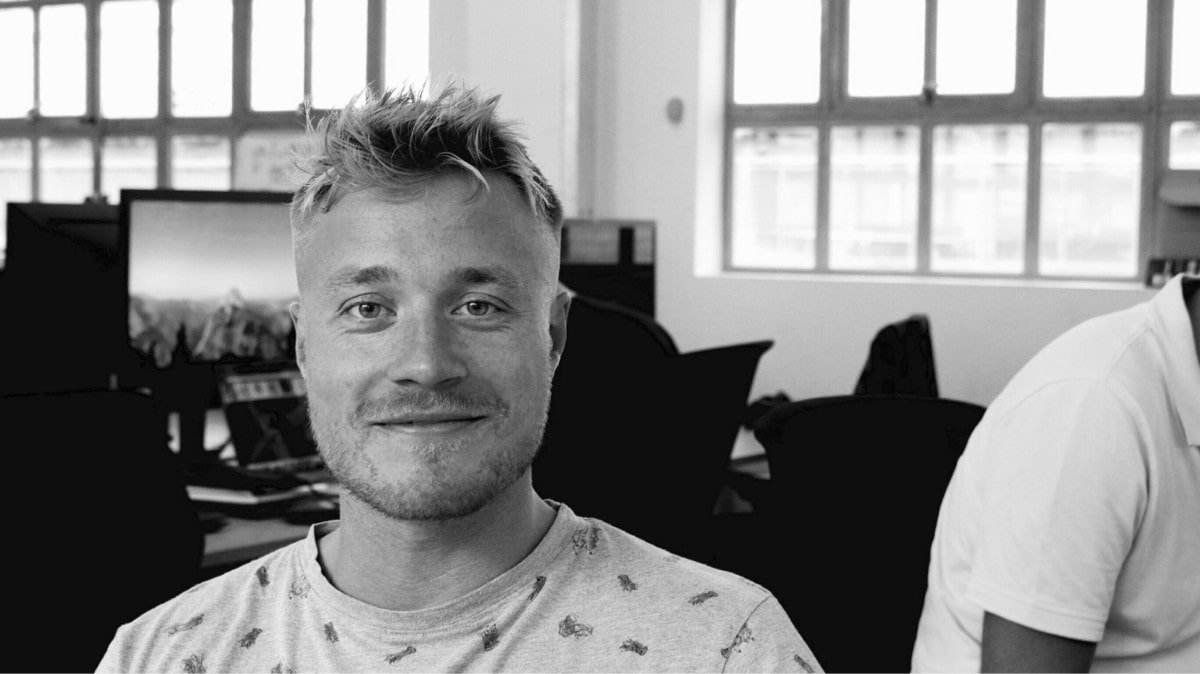 Charlie has 8 years of experience in the fintech industry as a Product Owner. Has spent the majority of that time solving problems in the SME market with emerging innovative technologies. The product he currently leads is called Rise.
Ernesto Giralt - Chief Commercial Officer - Strands
 
 Ernesto is the Chief Commercial Officer at Strands, where he leads the company's global growth initiatives. With over 15 years of experience in both strategy consulting and fintech, Ernesto brings a deep understanding of the Banking Digital Transformation Strategy and GTM Strategies to achieve Strands growth goals.
After graduating with a BA from Esade, Barcelona, and an MBA from the University of Florida, Ernesto began his career in the financial industry as a strategic consultant at a Big4 firm. In 2012, after 5 years as consultant, he joined Kantox, a promising fintech startup, as its fifth employee. As the company's sales leader, he helped to grow the team to almost 200 people and its revenue from 100k to more than 20m recurrent revenue. Kantox was acquired by BNP Paribas in October 2022 for over 140m.
Omri Yacubovich - Co-Founder & CEO - Lama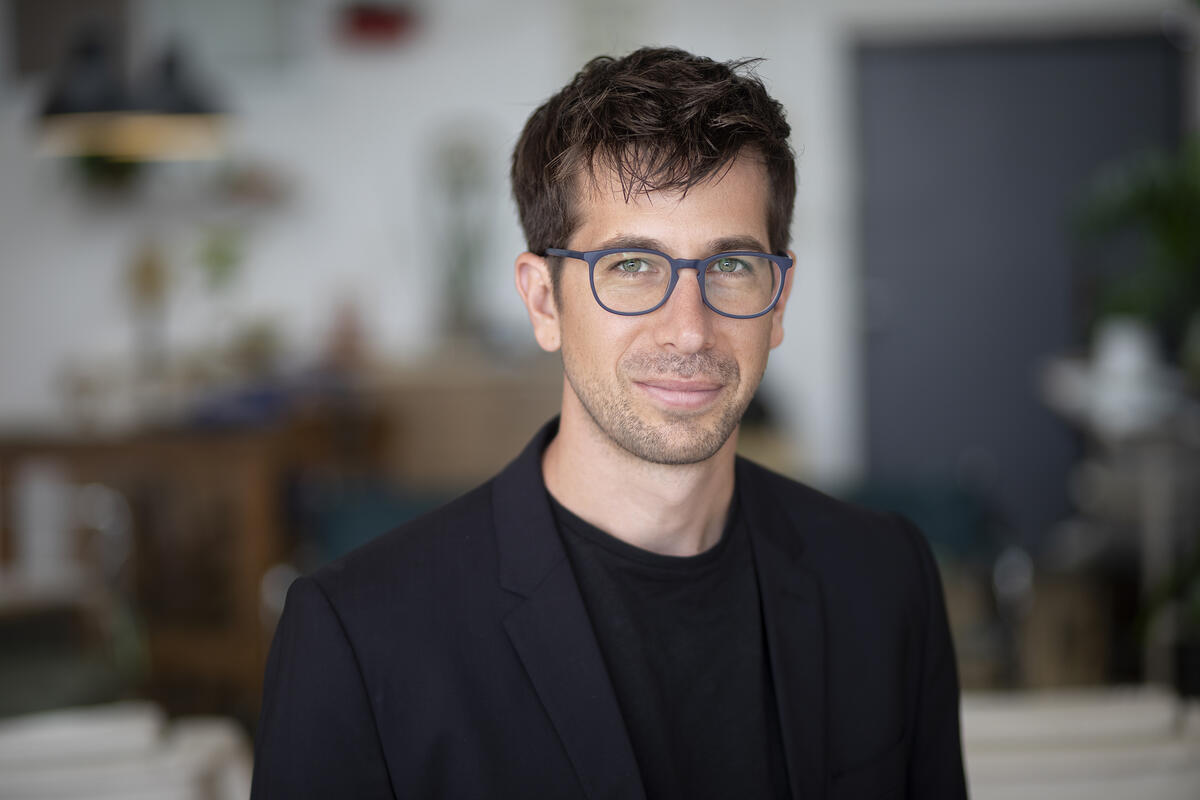 Omri is an experienced entrepreneur with a rich blend of sales, business development, marketing, and product experience. Passionate about finding relevant solutions to complex challenges.Prior to Lama AI, Omri founded multiple companies focused on helping small businesses thrive, including Commerce Sciences (acquired by Taboola), was the VP of Global Sales and Marketing for Planck (a leading insurance fintech), and led the successful launch of the 1st digital bank in Israel.Omri is speaking around the world at conferences to spread his vision around the future of Fintech, B2B and B2C growth strategies.
Royden D'Souza - Senior Project Manager - Choice Microfinance Bank
 Royden is a banking professional with over 15 years of experience across North America, Middle East and Africa.  He has held various roles in sales, client management, risk and compliance, and project management within retail banking and wealth management business units. Royden current is a Senior Project Manager at Choice Financial, a fintech providing a world class Banking as a Service platform to African clients.  He oversees client integrations and manages clients across various markets in East and Southern Africa.  Royden is an accredited member of the Association of Certified Anti Money Laundering Specialists.  He holds a Bachelor of Business Administration degree in Economics/Finance from Brock University, Ontario, Canada.
Ram Mahidhara - Chief Operating Officer - Arara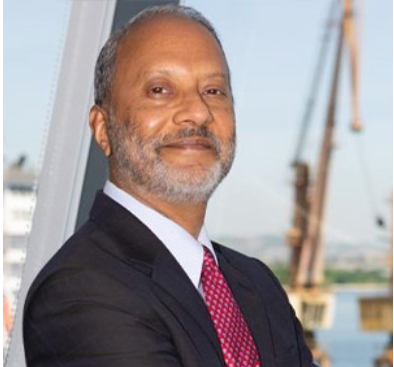 Ram is the Chief Operating Officer of arara.io Inc, a cloud-based, B2B, climate and ESG focused platform that enables companies and their supply chains identify, measure and manage their climate and ESG risks and footprint. arara.io currently has operations in Brazil, US, India and Nigeria.
An international infrastructure executive with over 25 years' experience in infrastructure and emerging markets, Ram currently also serves on two boards. Between 1997 and 2019, Ram worked at the International Finance Corporation (IFC), World Bank Group. His most recent position at IFC was as a Chief Investment Officer, where he managed the implementation of a $2.5 billion co-lending program involving six institutional investors, and led client relationships with several Asia-based infrastructure companies. Ram has lived and worked in 32 countries across 4 continents: Latin America (5 years); sub-Saharan Africa (9 years), North America (11 years) and Asia (3 years). He has substantial sectoral expertise in power, transport, OGM and telecom. Ram has also managed an asset portfolio of US$2.7 billion in sub-Saharan Africa. Prior to joining IFC, he worked for the Amoco Corporation and the Regional Economics Applications Lab, both in Chicago. Ram has a PhD in Economics from the University of Texas at Austin.
---
How does the Marketplace operate?
To participate in the marketplace, each institution must have:
An institutional profile (company profile and products/services offering)
A personal profile (individuals representing the companies)
Individuals on the Marketplace can explore products and services available (investment products, advisory services, technology solutions...etc. ) and reach out to one another to discuss potential collaboration and partnership.
To learn how to set up a company profile, a listing and an individual profile, please read the User Manual in this 
link.