SME Finance Virtual Marketplace - October Session

The Virtual SME Finance Marketplace, an initiative of SME Finance Forum, and a product of IFC, is an online match-making platform that promotes partnership and collaboration between financial institutions, fintech companies and development finance institutions/ investors.
IFC does not endorse any products featured on the virtual platform or endorse any views expressed by the companies featured on the platform. IFC shall have no responsibility or liability for any party's reliance on the products or views of any company featured on the site.
October Marketplace Session
This monthly marketplace session, scheduled on Wednesday, October 4th from 8 am to 9 am EDT, will feature Leading Small Business Lenders and Finance Facilitators who will present their MSMEs Product and Services.
Following the presentations, participants can reach out directly to the presenters to make inquiries or explore partnership opportunities! 
Companies Pitching
Online neobanking platform and Super APP for risk-free SME farmer lending, trading, supplying and more.
AgriAnalytica is the leading digital platform for agriculture related businesses in Ukraine.
CredAble is a leading global fintech organization, specializing in empowering financial institutions through its modular working capital tech infrastructure and Banking as a Service (BaaS) offerings. This comprehensive platform offers solutions ranging from Pre- to Post-shipment Financing, Embedded Finance, and Beyond Banking services for SMEs. By leveraging this infrastructure, banks can access diverse enterprise and SME segments.
Licify is a leading provider of digital supply-chain management software and financial solutions tailored for the construction industry. Licify offers user-friendly solutions through its innovative platform that empowers construction companies and their supply chain, bridging the gap in new business opportunities and financial services. With a mission to drive inclusive growth, Licify leverages cutting-edge technology to provide seamless and secure transactions. 
SCOPEinsight offers a globally applicable, standardized, data-driven system for advancing the level of professionalism - at scale - of farmer organizations in emerging economies. Their clients include global agribusinesses, NGOs, financial institutions as well as multilateral development and food security organizations.
Silver Lining
Silver Lining is on a mission to change the economy one small business at a time.
The Silver Lining Action Plan (SLAP™) is a SaaS solution based on Behavior Change Science that helps Small Business Owners set and hit their growth goals, and access capital, leading to their business success.
Presenters
Liudmyla Tymoshenko - Founder and CEO - AgriAnalytica
 Liudmyla Tymoshenko is a founder and CEO of the leading Ukrainian  fintech company AgriAnalytica building an agriMSME`s lending neobank  to address the challenges of global food security and climate change. Liudmyla has a PhD in Economics and 30+ years of practical experience and proven success in both agricultural companies and financial institutions.
Satyam Agrawal  - Global Head of Product and MD ASEAN and Middle East - CredAble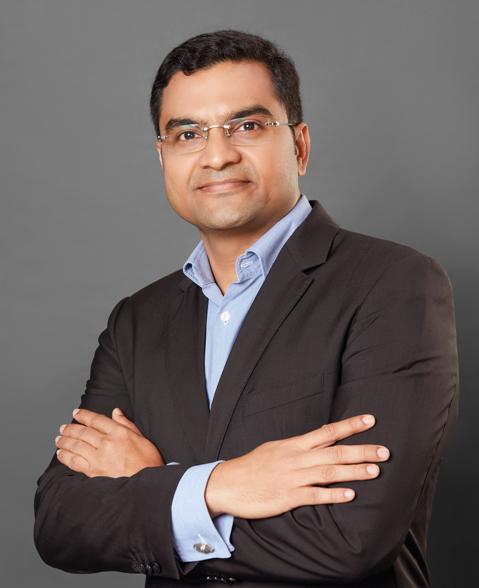 Satyam Agrawal brings with him over 2 decades of experience in Banking, Fintech and the SME Segment, in senior leadership roles with leading Banks and FinTechs. He is currently the Managing Director for International Business at CredAble and is responsible for the international expansion of the Platform in the Asia, Middle-East and the Africa region.
CredAble is a FinTech focused on solving the Working Capital Financing challenges of SMEs & Enterprise Ecosystems. CredAble is one of the largest Working Capital Financing Platform in Asia and has partnered with over 125 Corporates, 35+ Financial Institutions; onboarded >300k SMEs and currently disburse over USD 500m every month across Platforms.
Prior to joining CredAble, Satyam was associated with GlobalLinker, an SME-focused digital platform. Prior to that, he held significant positions in the banking industry including Managing Director and Head of Retail Business Banking for the Asia Pacific at HSBC and as Global product head for business banking at Standard Chartered Bank.
Fernando Olloqui - Founder and CEO - Licify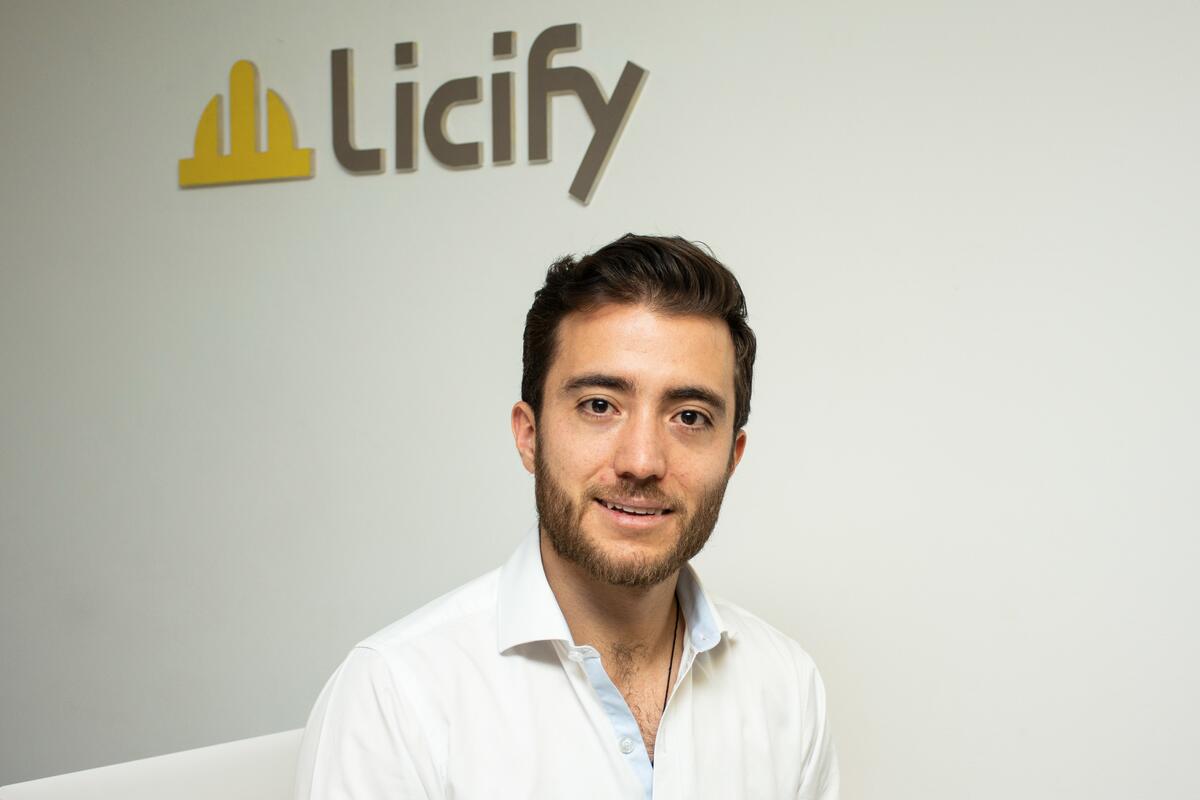 Fernando Olloqui co-founded Licify, an online platform transforming construction procurement and finance in Colombia, Mexico, and North America. Before that, he was the CEO of his other company, Stonia, a goods and services provider for the construction industry. Fernando also worked at his family business, Grupo Olloqui, doing high-end real estate development in Panama and hotel development at OCG Capital. He also was part of JP Morgan, Deutsche Bank, and Morgan Stanley in New York City. He has an MBA from Columbia Business School in New York and two bachelor's degrees in Industrial Engineering and Actuarial Mathematics as a valedictorian from Worcester Polytechnic Institute in Massachusetts. Fernando has lived and worked internationally in New York, Madrid, Panama, Miami, and Colombia, working for the family businesses or starting his own companies, of which Licify is the fourth. He is a huge Real Madrid fan and likes to play tennis, horseback riding, soccer, and travel in his free time.
Carissa Reiniger - Founder & CEO - Small Biz Silver Lining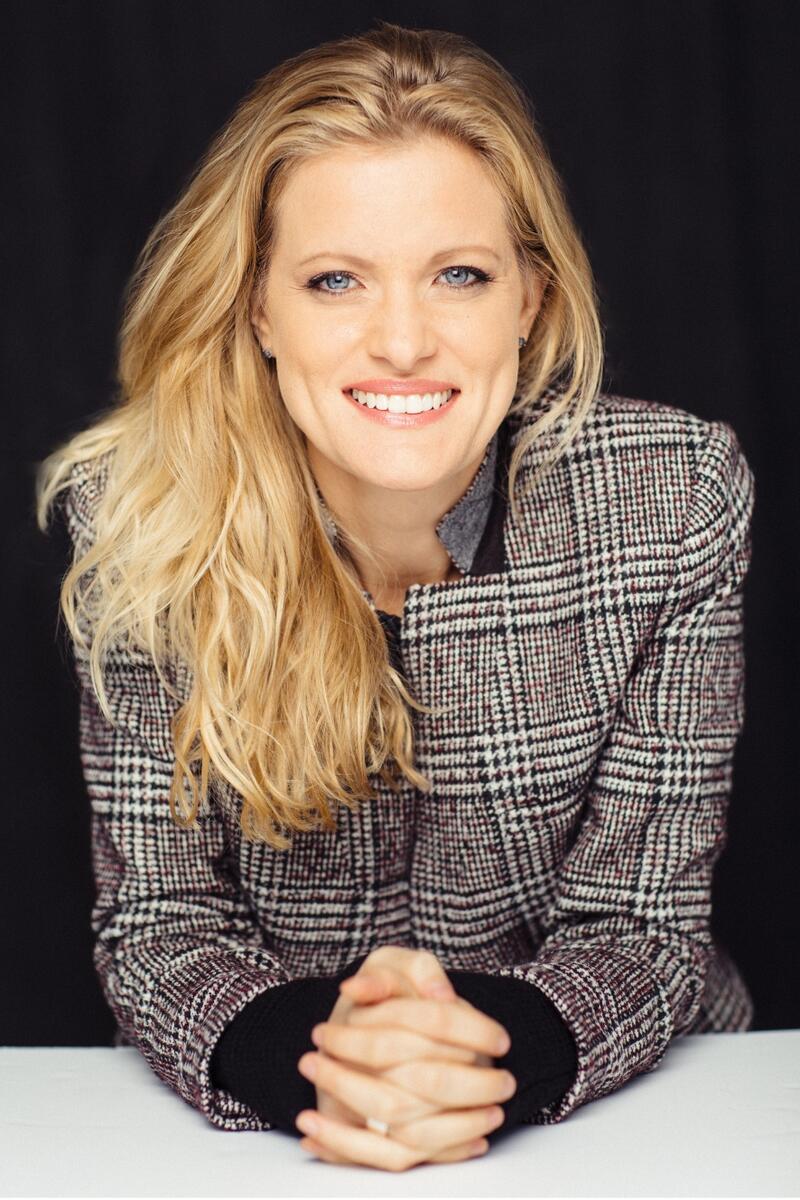 Carissa Reiniger is a passionate believer in and advocate for small businesses. She started Silver Lining on a mission to help more Small Business Owners make money doing what they love. The company has worked with over 14,000 small businesses in 76+ countries to help them build more profitable and sustainable businesses. She believes strongly in the power of small businesses to generate sustainable economic development and create economic justice. She has a Degree in Psychology and writes, speaks, and advises regularly on small businesses.
---
How does the Marketplace operate?
To participate in the marketplace, each institution must have:
An institutional profile (company profile and products/services offering)
A personal profile (individuals representing the companies)
Individuals on the Marketplace can explore products and services available (investment products, advisory services, technology solutions...etc. ) and reach out to one another to discuss potential collaboration and partnership.
To learn how to set up a company profile, a listing and an individual profile, please read the User Manual in this 
link.